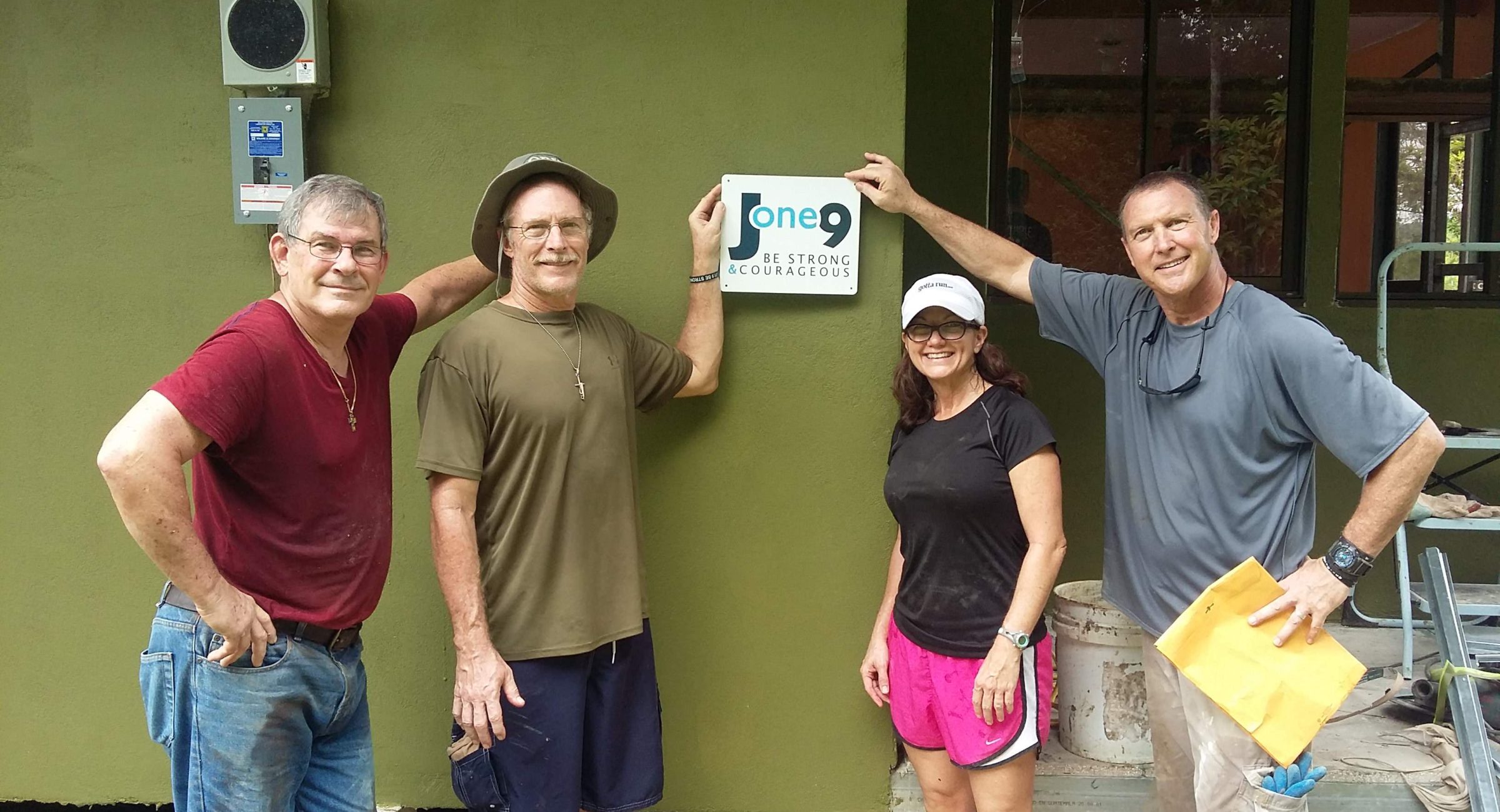 Upcoming Mission Trips 2019
February 12-19, 2019 "Team Jericho"
Come join J1:9 Board Vice President Pat as he leads his annual February mission team trip. Pat's team will be serving in Horquetas and Alajuelita, Costa Rica. Team Jericho will be serving at feeding centers, doing construction work, and building relationships and sharing the love of Jesus with those without hope.
Fall 2019
We have several trip dates available for this coming Fall. If you and / your group is interested in going please email mike@j19ministries.org for trip details.
2018 Mission Teams
February 2018
Be Courageous Team
Pat's Trip as the February J1:9 mission trips are known as….we had members of this team join in from Orlando…..J1:9 is reaching out beyond North Florida and always invites those that want to get uncomfortable!
July 2018
Family trip serving in Alajuelita. Great trip – got the opportunity to share what God is doing with J1:9 Ministries. Served in feeding centers, hiked to the top of San Miguel mountain to the 'Tres Cruces.' And came down the mountain in a way the locals are still talking and laughing about!
October 24-29, 2018
'Step into the Jordan River' Team
Board of Director Richard Ramsey led a team of 16 courageous teammates who stepped out of their comfort zone and into the Jordan River! The trip included visiting 6:8 Ministries' Living Waters Children's Ranch and doing various projects in Alajuelita, including serving at the Alajuelita Hope Center.
The all-inclusive price per person was $700...which included round-trip airfare and room & board!
NOVEMBER 2-7, 2018
'Be Strong' Team
The Be Strong team served in Alajuelita working on remodeling the team house and serving at the Alajuelita Hope Center.
Members of this team received J1:9 scholarships providing all airfare and room & board fees. Other trip members paid a price per person of $700 which included round-trip airfare and room & board!